Having trouble remembering all of these variety names? Don't worry, help is at hand.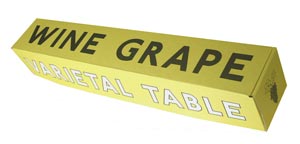 You can get this superb table which is a learning aid and a fine art poster all in one. Make sure that your friends know that
you know
what's what when it comes to wine varieties.
Check out the details and buy your very own
Wine Variety Table