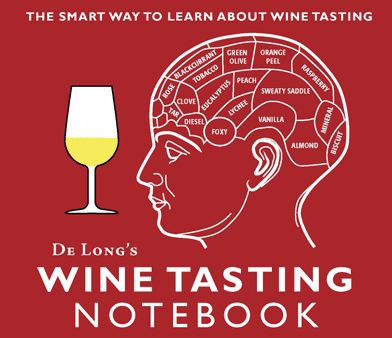 Steve De Long, the man of the Varietal Vine table has just released a snazzy new tasting notebook with a great cover.
I have a few available in Australia for sale, so you can snap one up if you are quick.
The 60 page book has a handy 8-page slip-out containing 216 aroma and flavour descriptors and other wine terms you should know, plus detailed instructions on how to taste a wine and write a professional tasting note about it.
You can make a permanent record of your tasting notes.
More details - Order your Wine Tasting Notebook