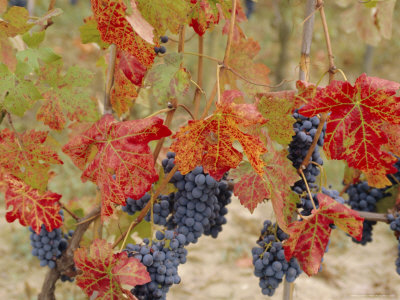 I was inspired by the image above
Autumn Colours in a Vineyard, Barbera Grape Variety, Barolo, Piemonte, Italy
to start a bit of a makeover on Vinodiversity.
The Image comes from
Art.com
who have a wonderful online shop with absolutely tons of art and photographic prints on all subjects.
So if you want to redecorate your palce you know where to look. There is an optional framing service as well.
But I'm busy redecorating Vinodiversity, with some help from these wonderful images.
So check out
the new Vinodiversity home page
. If you click on the "wine blog" item on the nav bar you will see some other pages which have been given the makeover as well.
I'd loove any feedback about the page.